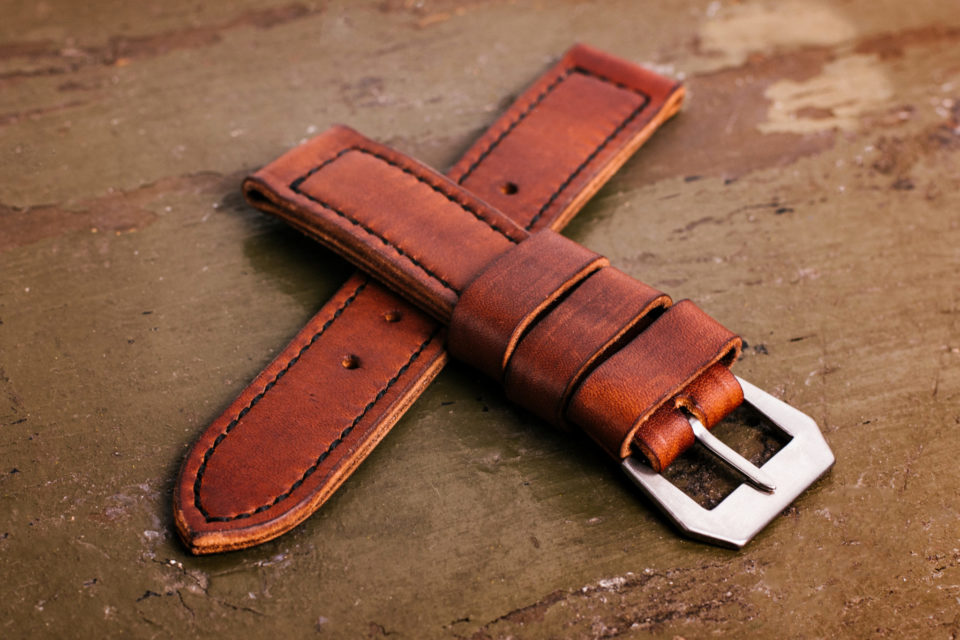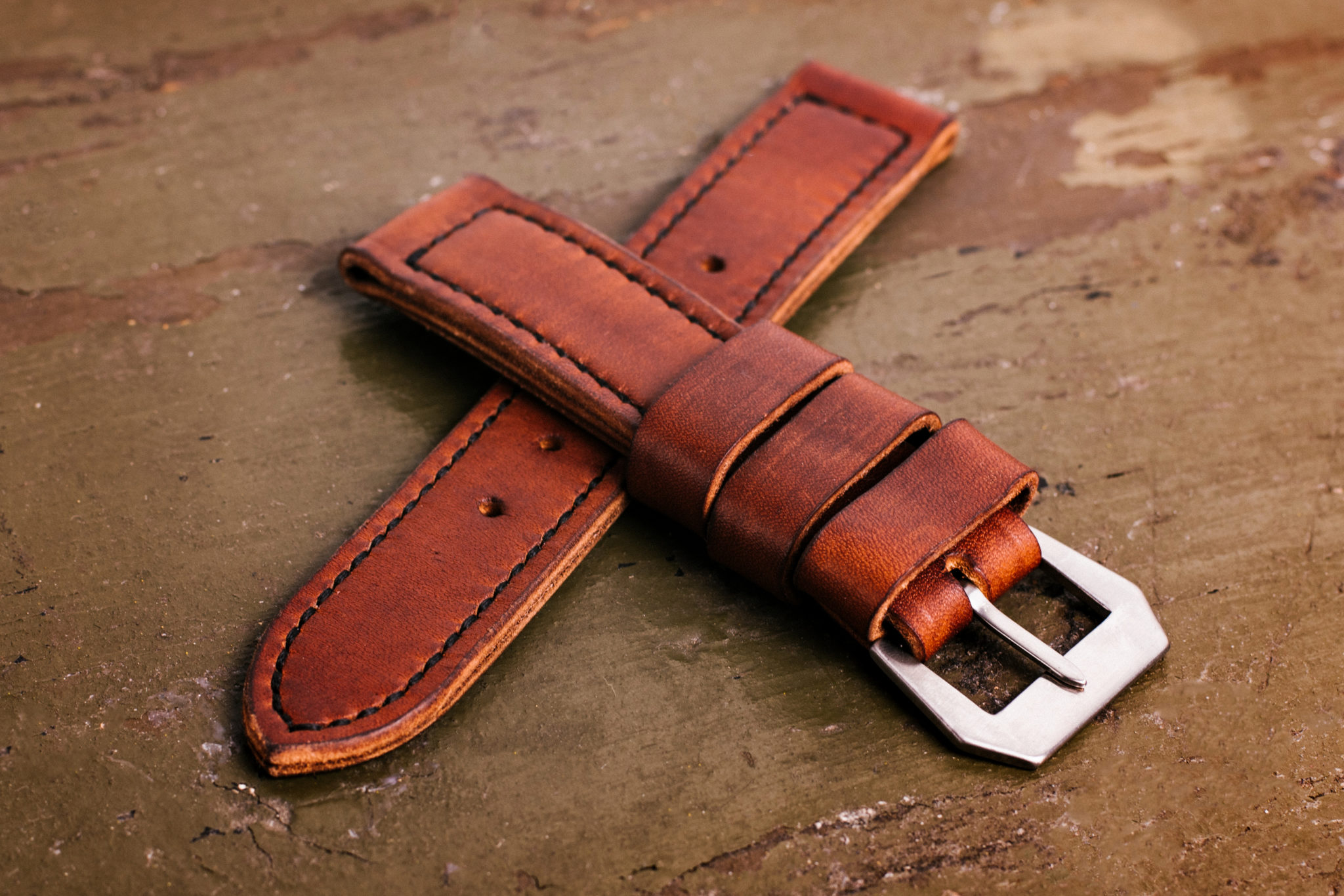 "Arillo" handmade leather strap
€90
Free shipping Worldwide.
For returns policy check our terms and conditions.
About the strap
Mario Arillo was an Italian Navy commander in charge of the submarine Ambra in 1942, and he carried out multiple successful assaults during WWII. The Ambra was modified to carry three SLCs, the famous underwater manned-torpedoes. Frogman commandos would use their Panerai watches to time their escape from the blast radius. After the war, Giuseppe Panerai himself presented a 6152/1 with a dark brown leather strap and GPF buckle to Mario Arillo. The Arillo strap is a modern handmade replica of the strap on the original Mario Arillo 6152/1.
Colour: Brown
Thickness: 4-5mm long side, 5-6mm short side (short side made by triple fold technique)
Stitching: Black waxed thread
Keepers: 1 fixed / 1 floating (1 fixed and 2 floating keepers on lengths above 150/95 )
Dispatch time: max. 10 working days
Worldwide free shipping