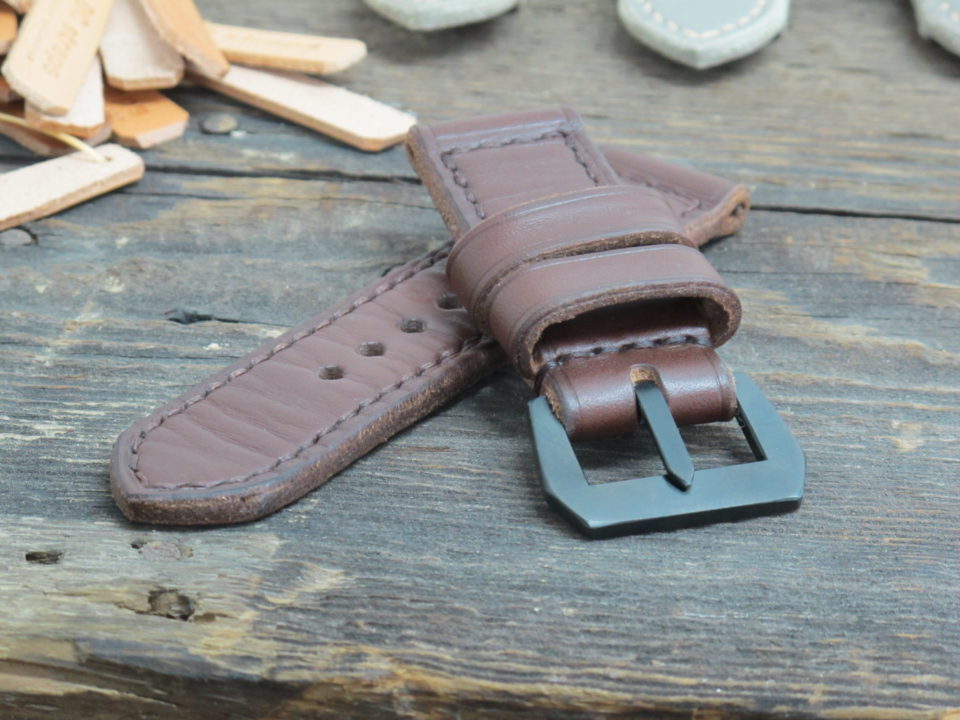 "Decima X v.2" handmade leather strap
€85
Free shipping Worldwide.
For returns policy check our terms and conditions.
About the strap
The Decima X v.2 strap is a tribute to vintage Italian diver straps. It features an extra-long tail and 3 keepers ( on lengths of 150/95 and above). The strap can be supplied in any desired length and three types of folding style, with a choice of buckles.
Colour: Brown
Thickness: 
Triple fold = 5.5mm long side, 5.5-7mm short side
OEM = 5.5mm
Stitching: Brown waxed thread
Keepers: 1 floating, 1 fixed 
(1 fixed and 2 floating keepers on lengths above 150/95 )
Dispatch time: max. 5 working days

Worldwide free shipping

Sewn in buckles are upgraded now to custom made 3mm thick, 
please see last listing pictures for available buckles.