Sale!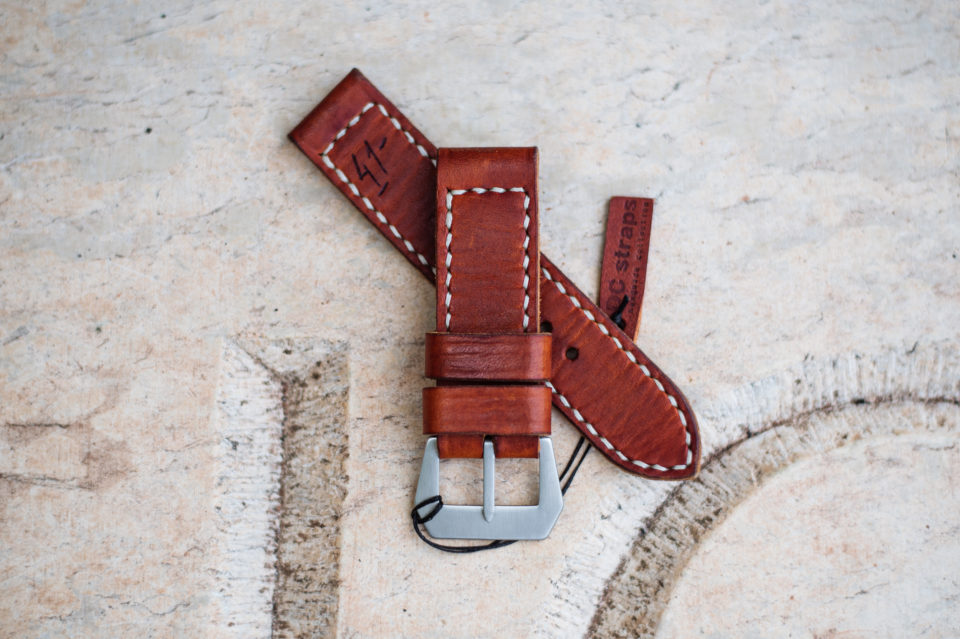 "Forty-One" handmade leather strap
Free shipping Worldwide.
For returns policy check our terms and conditions.
About the strap
The Forty-One is a tribute to the historic Panerai 41 strap. It is constructed with traditional techniques, triple folded on the short side and hand stitched with saddle stitching. The strap is 4-5 mm thick on the long side and 5-6 mm on the short side. It can be supplied in any desired length and completed with your choice of buckle. You can choose from a sewn in GPF-style buckle or a screw-in stainless steel buckle.
Colour: Dark tan – brown
Thickness: 4-5mm long side, 5-6mm short side (short side made by triple fold technique)
Stitching: White waxed thread
Keepers: 1 floating / 1 fixed
Dispatch time: max. 5 working days
Worldwide free shipping