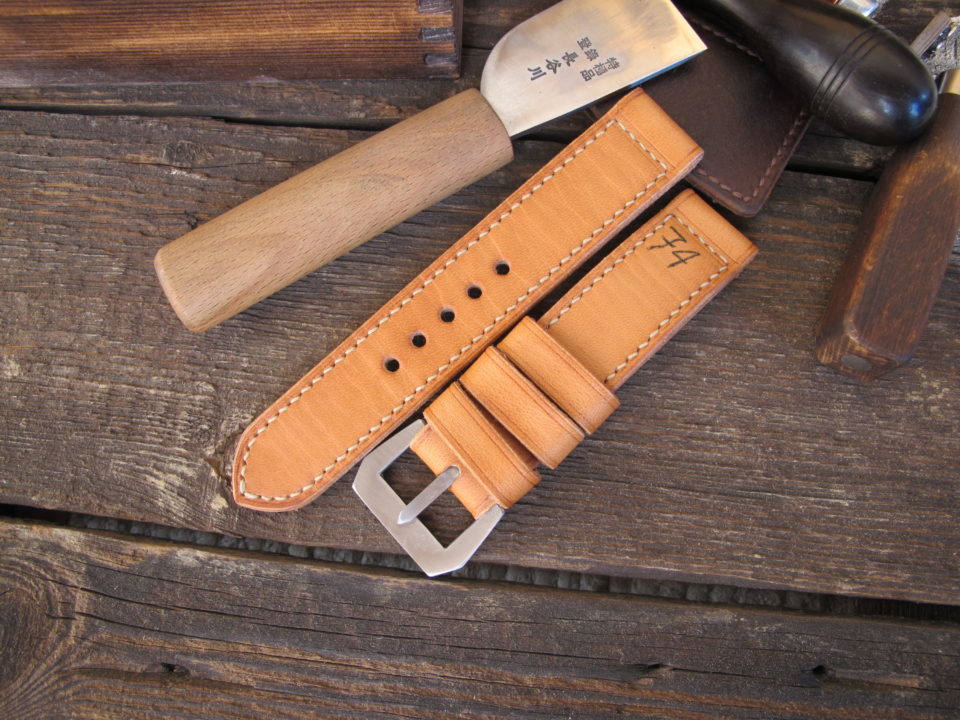 "Legend 74" handmade leather strap
€85
Free shipping Worldwide.
For returns policy check our terms and conditions.
About the strap
In one of the Panerai catalogues, you can see a photo of a vintage 6152 Angelus Panerai with a vintage strap that had the number "74" marked on it. One legend of the number's origin suggests that it was the number given to one of the Black Seal operatives who wore the watch during underwater SLC (Pig SUB) missions. Another less heroic story is that the Panerai Museum in Florence marked an exhibit number on the very watch strap you see photographed in the catalogue. There is another watch exhibited with a number forty-one on the strap as well.
Colour: Brown - distressed
Thickness: 
Triple fold = 4-5mm long side, 5-6mm short side
OEM = 4-5mm
Open ended  with screw rivets = 4-5mm
Stitching: Off white waxed thread
Keepers: 1 fixed / 1 floating
Dispatch time: max. 5 working days

Worldwide free shipping
Sewn in buckles are upgraded now to custom made 3mm thick, please see last listing pictures for available buckles.