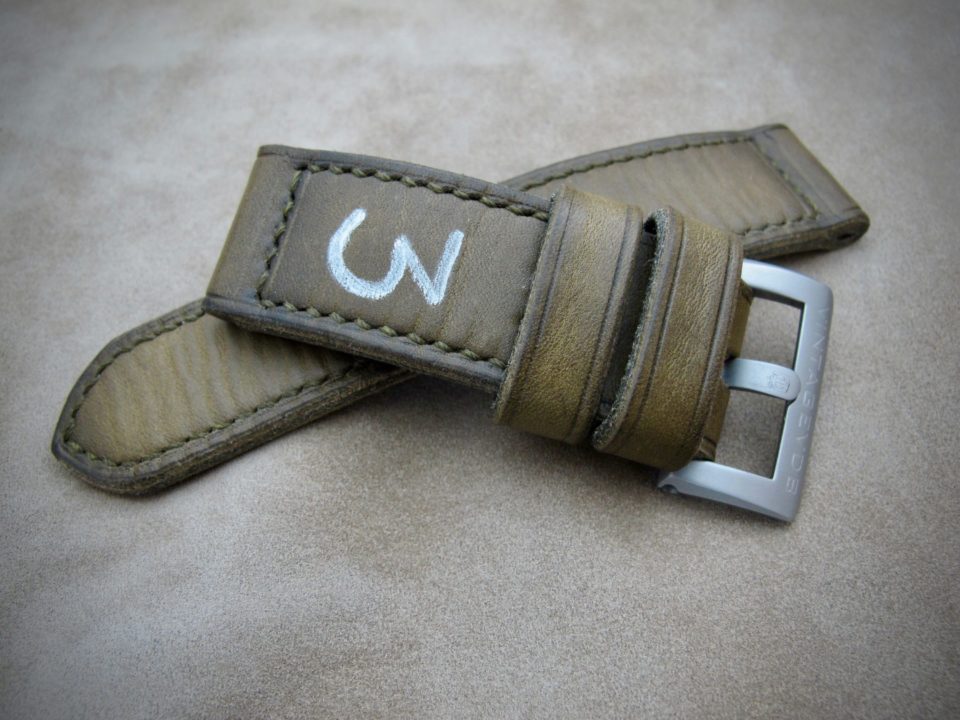 "T3" handmade leather strap
€80 – €90
Free shipping Worldwide.
For returns policy check our terms and conditions.
About the strap
The T3 is a distressed vintage olive green coloured strap with number 3 in white marked on the long side of the strap. It is completely handmade with traditional techniques. It can be supplied in any desired length and two folding styles. You can choose from a sewn in GPF-style buckle or a screw-in stainless steel buckle.
Colour: Distressed olive green with number 3
 in white on short side of the strap
Thickness: 
Triple fold = 5mm long side, 5-7mm short side
OEM = 5mm
Keepers: 1 fixed / 1 floating (3 keepers for lengths above 150/90)
Dispatch time: max. 5 working days
Please check the FAQ section for more information
 and pictures of available thread colours
Worldwide free shipping